UP-SKILLING INSTRUCTOR TERMINAL
OUR MOST EFFECTIVE PRODUCT FOR USE OF SPORTS PREMIUM FUNDING
– Purchase all equipment (30 Drumba stations and 60 sets of sticks as standard)
– All training included; train up multiple instructors (at least 6 recommended)
– Train up Junior Instructors (as many as you choose, the more the merrier)
– Run as many sessions per day / per week as you choose (no limits)
– All manuals / training and video training documents included
– New routines and fresh content updated termly
– Includes launch day
– Continued launch support, a further two support days included
– Licence to play and perform all Drumba's most popular music and remixes
UP-SKILLING COST £3999 
Plus £160 + VAT per month retainer fee, reducing 100 + VAT after the first year
 Annual licence renewal £250
all ongoing support, no hidden costs
includes an added bonus of monetising your drumba licence with our active communities program
COULD YOUR SCHOOL BE THE NEXT TEAM OF DRUMBA INSTRUCTORS?
WHY NOT GIVE IT A GO YOURSELF? TRY OUR 20 Minute FREE TRIAL
TRAINING AND EQUIPMENT
Our Up-Skilling package is a training program for members of your school team to qualify as Drumba instructors. Up-skilling enables you purchase equipment to run these sessions live and in person, under our fantastic music and fitness model. 
We provide all the training and resources to run Drumba sessions in your school. Throughout the academic year, your team can deliver as many sessions per week as you choose, smashing your music / sports premium targets and expectations.
Updated routines are provided at termly intervals throughout the year, keeping your team and pupils motivatied and inspired. You can even award students with Junior Instructor status!
By choosing to Up-Skill, you have the freedom to run as many classes as you choose without limits. This could be as part of your curriculum, enrichment clubs and involving the wider community to get active. Just imagine some of your pupils reaching instructor status under our junior training program.
DOWNLOAD OUR BROCHURE HERE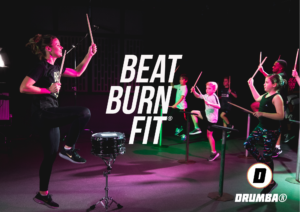 Testimonials
Mr Saunders Michael Syddall school North Yorkshire
Mrs Smith Willoughby Primary School Leicestershire
Mr Sanders Crossdale Drive Primary School Nottinghamshire
IF YOU ARE PLANNING NEW AND EXCITING ACTIVITIES FOR YOUR SCHOOL AND WOULD LIKE TO KNOW EXACTLY HOW TO IMPLEMENT DRUMBA INTO YOUR CURRICULUM, CONTACT Adam Rockley: